Since 1980, the Dr. Maurice Bertrand Foundation has never deviated from its objective of financing the best palliative home-care available. Thanks to your donations, the Palliative Home-Care Society of Greater Montreal has been able to care for nearly 70 000 patients free of charge and with all the dignity and compassion that they deserved. In 2013, this Foundation, which was created in honour of Dr. Maurice Bertrand, the first medical consultant and a pioneer of palliative home-care, changed its name in order to better reflect its mission and to simplify its message. It will henceforth be known as the Palliative Home-Care Society Foundation.
This work, begun by Dr. Maurice Bertrand, has become so much more important today in the face of an aging society and the debate surrounding the right to die with dignity. We want to do our part by providing to all those who may need it, the best palliative home-care available in the Montréal region. According to the latest available statistics, the Palliative Home-Care Society of Greater Montreal dispenses close to 22% of all the palliative home-care in Montreal.
By supporting the Palliative Home-Care Society Foundation, rest assured that you are personally contributing to the improvement of palliative care in Quebec. In the name of all the patients and families that your heartfelt donations will help during this trying period that is end of life care, we say Thank-You!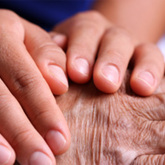 Who was Dr. Maurice Bertrand?
Dr. Maurice Bertrand was one of the first doctors in Quebec to provide palliative home-care. The Doctor Maurice Bertrand Foundation was created in his honor in 1980 to financially support palliative home-care by the Association d'Entraide Ville-Marie, now known as the Palliative Home-Care Society of Greater Montreal.
Maurice Bertrand was a general practitioner who believed in hospital care, of course, but he was also convinced that it was necessary to develop diversified home-care support services to meet various needs and to make these available to the entire population. Throughout his life, Maurice Bertrand was an active man in his community, defending his ideas, accomplishing important projects according to his convictions and practicing his medical profession including palliative and end of life home-care.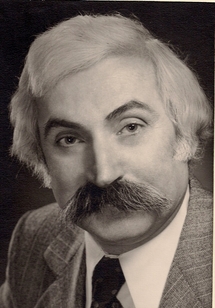 Did you know… ?
The number of patients treated by the Palliative Home-Care Society of Greater Montreal increased by 25% in 4 years;
Nearly 35% of our patients live alone, so they require even more of our care and services to remain at home until the end;
80% of our patients are aged 65 and over, representing a more vulnerable clientele at the physical, economic and psychological level;
An average of 75% of patients treated by the SSPAD remain at home until the very end, compared to the Quebec average of 15%;
In 2021, 77% of patients treated by the Society died at home or after a short hospitalization of 3 days or less;
Our clinical approach is one of the most efficient in Quebec;
Our intervention model is unique and allows us the flexibility to respond quickly and appropriately to the needs of patients and their families, at the lowest cost in Quebec, in part through the assistance of our Foundation.
The Foundation's objectives
To allow any person suffering from an incurable disease in their final stage to remain at home as long as possible, near his loved ones, and pass away there if they so desire, by providing all the care, services and support required by their state.

To allow caregivers who want to keep their loved ones in a terminal phase at home, to get them the help, support, training and information they need to best assist the person at the end of life.
Our Mission
The Palliative Home-Care Society Foundation (FSSPAD in French) collects funds to support the care and services provided by the Palliative Home-Care Society of Greater Montreal (SSPAD in French) to any person requiring palliative care who wants to live at home the last stage of their life. The services are entirely free. The PHCS treats and accompanies an average of 1200 patients per year.
Our Vision
The Foundation aims to be the benchmark for private financial support for palliative home-care, so that it may become more accessible to all those who need it.
Our Approach
Service excellence
Openness
Dedication and compassion
Respect and tolerance
Listening p>
Soins palliatifs à domicile
Our effective administrative and clinical management model allows us to treat aproximately 1,200 patients per year, with the lowest average cost in Quebec. We are able to offer the following high-quality care and services:
specialized nursing care by a dedicated and experienced team of professional nurses,

professional psychological support for patients and caregivers,

bathing and comfort care by experienced nurses' aides,

specialized medical equipement loans,

volunteer services for transport, friendly visits, or respite for caregivers

all medical supplies required to maintain the patient comfortably at home.
You may take comfort in knowing that each time you make a donation to the Palliative Home-care Society of Greater Montreal, your are directly touching the lives of patients and their families.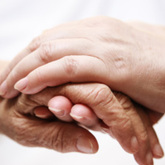 Who can benefit from our services?
Anyone with terminal cancer or other terminal illness living in Montreal (North and East districts).
Contact our team today to learn more about our services.
Available 7 days a week 8 am to midnight
Jean-Luc Ostiguy, CPA. CA
President
Company Administrator
GESTION JLOCPA
Aurélia Le Tareau
1st Vice President
Executive Director, Strategy
KMPG
Rachelle Claveau
2nd Vice President
Executive Vice-President, General Manager
Agence BHLA
Benoit Desjardins, MBA
Treasurer
Vice President, Institutional Markets
FIERA CAPITAL INC.
Isabel Gingras
Secretary
Vice President Operations
ADVISO
Sébastien Beauchamp
Vice President & Head of Institutional Markets DYNACARE
Sébastien C. Caron
Partner
LCM AVOCATS INC.
Bérard Riverin
Senior Advisor
SOCIÉTÉ DE SOINS PALLIATIFS À DOMICILE DU GRAND MONTRÉAL
Dany Chouinard
Associate Director, Public Health Policy for Vaccines – Quebec;
MERCK CANADA
Gylaine Boucher
Health management consultant
Public health expertise and reference centre